Wolf Farkas
---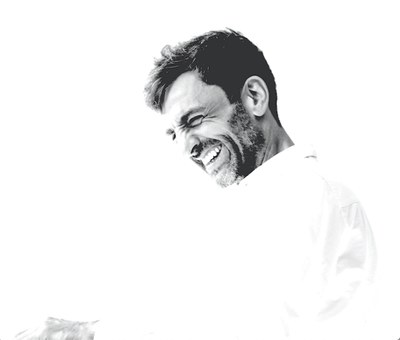 Foto: Neda Navaee
Media, communication, website
Public events
phone: +49 179 11 55 55 4
wolf.farkas@hu-berlin.de
---
Profile
---

Wolf Farkas is an author, media manager and cultural organizer.

He studied communications in Munich and completed his editorial training at the German School of Journalism (DJS). Freelancer and staff writer for many years for Süddeutsche Zeitung, taz, Die Zeit, Gentleman's Quarterly, Elle, BR, RBB.

From 2002 to 2012 co-founder and publisher at Blumenbar.

Founding member of the authors' group POEM; regular essays  for Robb Report.

Since 2019, Wolf Farkas work in the fields of press, communication and events
for the BIM.

He lives in the Uckermark and in Berlin.
---
Publications (selection)
---
As translator:
 

Hunter S. Thompson: The Odyssey of an Outlaw Journalist, Edition Tiamat, 2015
Hunter S. Thompson: The Rolling Stone Years, Heyne, 2012
Leonard Cohen: Book of Longing, Blumenbar, 2008
Hunter S. Thompson: The Rum Diary, Novel, Blumenbar, 2004
 
As editor:
 

Nightlife Berlin. From 1974 untill today (with Stefanie Seidl, Heiko Zwirner), Metrolit, 2013
East. In 26 stories around the world (with Textdiebe), Blumenbar, 2003
---
Related Links
---
 
Personal Webseite: monsieurfarkas.net


Authors group: poemberlin.de
---
---
* * *