Mira Wallis
---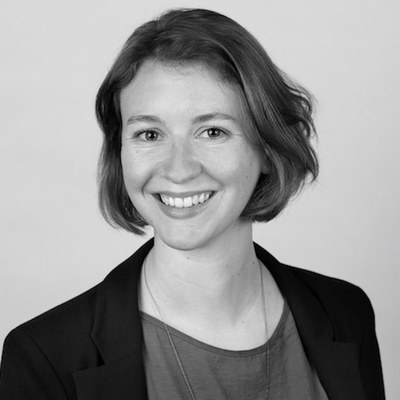 ---
Profile
---
 
Mira Wallis is a research associate and doctoral candidate at BIM and at the Institute for European Ethnology (IfEE) at Humboldt University Berlin.

Previously, she worked at the Centre for Digital Cultures (CDC) and the Institute for Sociology and Cultural Organisation (ISKO) at Leuphana University Lüneburg.

She completed her studies at the IfEE (M.A.) and the Otto Suhr Institute for Political Science at the Free University of Berlin (B.A.), with stays abroad in Cape Town and Istanbul.
---
Research Interests
---
(digital) work
platforms, crowdwork, mobility and migration
social reproduction
global anthropology
---
Selected Publications
---
2021: Digital Labor Between Germany and Romania. In: EASTEAST
2021: Digitale Arbeit und soziale Reproduktion: Crowdwork in Deutschland und Rumänien. In: Plattformkapitalismus und die Krise der sozialen Reproduktion (Collected Volume).
Münster: Westfälisches Dampfboot (Edited with Moritz Altenried und Julia Dück)
2021: Plattformkapitalismus und die Krise der sozialen Reproduktion (Collected Volume).
Münster: Westfälisches Dampfboot (Edited with Moritz Altenried und Julia Dück)
2021: Online-Outsourcing nach Osteuropa: Digitale Arbeit und Mobilität zwischen Deutschland
und Rumänien. In: Berliner Gazette
2020: Die "Caring Crowd": Wenn hinter dem Label KI eigentlich digitale Heimarbeit steckt.
In: Berliner Gazette (with Moritz Altenried und Manuela Bojadžijev)
2020: Körper, Daten, Arbeitskraft – ein Gespräch zu Migration und Arbeit unter digitalen Bedingungen. In: Berliner Blätter 8(2), 43-53 (with Moritz Altenried und Manuela Bojadžijev)
2020: Platform Im/mobilities: Migration and the Gig Economy in Times of Covid-19. In: Routed. Migration & (Im)Mobility Magazine, June: Republished at COMPAS Oxford, Coronavirus and Mobility Forum (with Moritz Altenried und Manuela Bojadžijev)
2019: Arbeit, Migration und Logistik. Vermittlungsinfrastrukturen nach dem Sommer der Migration.
In: movements. Journal for Critical Migration and Border Regime Studies 4 (2), 35-56 (with Moritz Altenried, Manuela Bojadžijev, Leif Höfler und Sandro Mezzadra)
2018: Zurück in die Zukunft: Digitale Heimarbeit. In: Ökologisches Wirtschaften 4/2018, 24-27
(with Moritz Altenried)
2018: Logistics under Construction. Fantasies and Frictions of Mobility in the Berlin-Brandenburg Airport Region. In: Berliner Blätter 78, 27-55 (with Franziska Baum, Patrick DeDauw, Carmen Grimm, Laura Lambert, Žiga Podgornik-Jakil, Fabian Stark)
2018: Researching Labour Mobility in Digital Times. In: Border Criminologies Blog der Faculty of Law
der University of Oxford (with Moritz Altenried und Manuela Bojadžijev).
2018: Logistical Borderscapes. Politics and Mediation of Mobile Labor in Germany after the "Summer
of Migration". In: South Atlantic Quarterly 117(2), 291-312 (with Moritz Altenried, Manuela Bojadžijev,
Leif Höfler, Sandro Mezzadra)
2018: Fördermittel in der Flüchtlingshilfe. Was gebraucht wird – was ankommt. Gütersloh: Bertelsmann Stiftung (with Serhat Karakayalı, Leif Höfler, Mareike Heller)
2017: Logistische Grenzlandschaften. Das Regime mobiler Arbeit nach dem "Sommer der Migration". Münster: Unrast Verlag (with Moritz Altenried, Manuela Bojadžijev, Leif Höfler, Sandro Mezzadra)
2017: "Dorn im Fleisch der Verwaltung"? Was Willkommensinitiativen mit der Krise sozialer Infrastruktur zu tun haben. In: LuXemburg 1/2017
2016: Erhebung zu Koordinationsmodellen und Herausforderungen ehrenamtlicher Flüchtlingshilfe
in den Kommunen. Gütersloh: Bertelsmann Stiftung (with Ulrike Hamann, Serhat Karakayali, Leif Höfler)
---
---
* * *